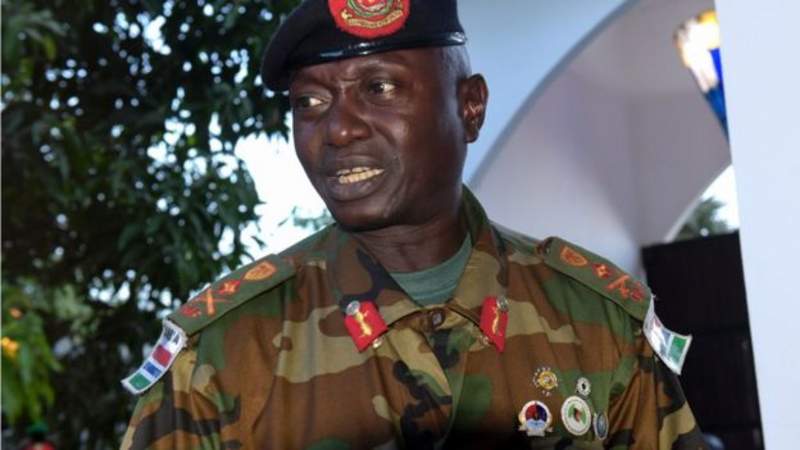 A diplomatic source has told the BBC that the UN has cancelled the head of the Gambian army's visit to Gambian peacekeepers serving with the UN mission in the Darfur region of Sudan.
Gambian soldiers this week occupied the Gambian election commission's headquarters in an apparent show of loyalty to the outgoing president, Yahya Jammeh, who has reneged on his initial promise to accept the result of this month's election.
BBC World Service Africa editor James Copnall says that by cancelling General Ousman Badjie's visit to Sudan, the UN is putting pressure on the military to not side with President Jammeh and to allow the man announced as the winner, Adama Barrow, to be sworn in as president.
Mr Jammeh is believed to retain the support of key members of the security forces, apparently including Gen Badjie, who arrived at a meeting with West African leaders on Tuesday wearing a badge bearing Mr Jammeh's face.
Human Rights Watch has urged the army not to launch a crackdown on the opposition and its supporters, saying the military must put human rights above loyalty to Mr Jammeh.
Culled from BBC
Ends