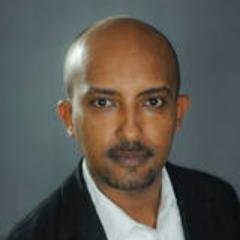 Following the announcement yesterday by the Gambian Information Minister that Gambia has withdrawn from the International Criminal Court (ICC), Netsanet Belay, Amnesty International's Research and Advocacy Director for Africa said:
"The announcement is a blow to millions of victims around the world, particularly coming as it does on the heels of recent moves by South Africa and Burundi to also withdraw from the ICC".
"Rather than joining this drastic march away from justice, other African states should follow the lead of Botswana and many concerned African member states which have encouraged countries to work constructively with the Court to resolve any legitimate issues."
"The Information Minister's statement regarding the Court's persecution and humiliation of people of colour, especially Africans could not be further from the truth. For many Africans the ICC presents the only avenue for justice for the crimes they have suffered".
"Gambia's announcement is particularly shocking given that the ICC's Prosecutor, Fatou Bensouda, is herself Gambian and a champion of international justice and the fight against global impunity."
Background
It is however unclear at present whether or not the Gambian government has taken steps towards a formal withdrawal from the Rome Statute of the ICC. Withdrawal would not take effect for one year following any formal notification to the United Nations, and Gambia cannot avoid its current responsibilities under international law by withdrawing from the Statute.
Gambia has failed to cooperate with African regional judicial mechanisms. It has refused to implement three binding decisions by the ECOWAS Court of Justice regarding the torture, murder and disappearance of journalists, and it has repeatedly failed to cooperate with the African Commission on Human and Peoples' Rights, which is based in Banjul and sitting now.
Issued by Amnesty International
Ends