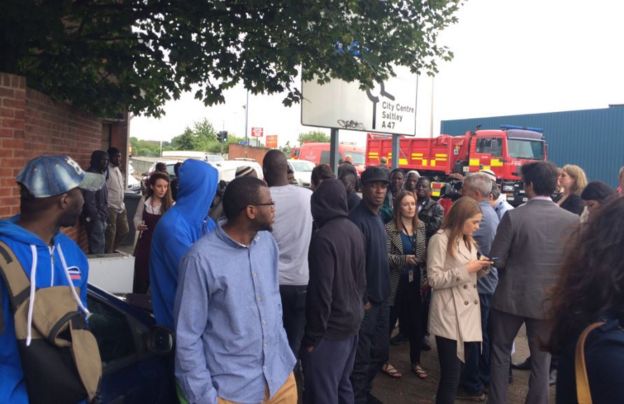 British authorities have delayed the burial of four Gambians and a Senegalese that were crushed to death after a heavy concrete wall at a Burningham recycling plant. Thursday's accident, which claims the lives of the four Gambians: Saibo Sillah, Mohammed Jagana, Alimamo Jammeh and Bangaly Dukureh, is so far the single biggest tragedy to have hit Gambians in the diaspora. Ousmane Diaby is named as the lone Senegalese casualty.
One Gambian Imam who called Muslims to pray for the souls of the deceased described the men as "very pious Muslims who fasted the month of Ramadan and attended night prayer at the mosque. Some of them have already started fasting six days," the Imam said.
The men died as they laboured at the Shredmet site in Aston Church Road, Nechells. The sixth man escaped death, although he went home with a broken leg.
Despite recovering all the bodies, British authorities told families to wait until investigators complete their work. The bodies await forensic post-mortem to be conducted on them.
British authorities have been in contact with victims' families and the Coroner's office before they go through the final stages, which includes determining the cause of death, identification and handing over process.
The bodies of Saibou Sillah (father married father of 7), Almamo Jammeh, Bangaly Dukureh, Ousmane Diaby and Mohammed Jagana, have been kept at a Coventry mortuary.
Meanwhile, Gambians have so far raised over $20, 000 dollars for the families of Haekswood recycling plant victims. People are still urged to donate through the GoFundMe account below:
Ends