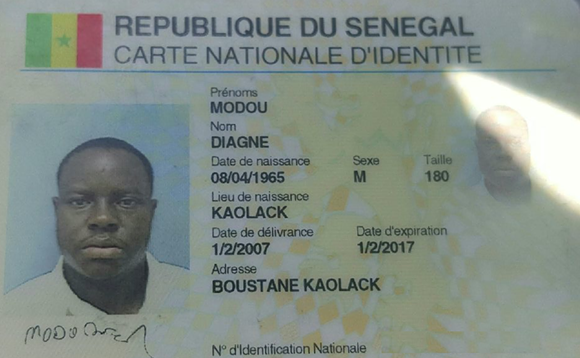 Modou Diagne became the second West African Uber driver to be killed in Detroit, Michigan, this month, heightening fears among Africans in the motor city.
Diagne is a Senegalese who immigrated to the United States in search of greener pastures. His March 20th murder followed that of Mamadu Ba's on March 6th. Ba, a 25-year-old Guinean business student, was killed in his taxi car around 10 a.m.
Both Diagne and Ba were shot and left to die in their taxicab.
Diagne's murder came to light when a home owner alerted the police to a car smashed into a tree in front of a residential Detroit home at around 3 a.m. The police quickly rushed to the scene where they found Modou already dead, with gunshot wounds in his arms and back of the head. Except his cell phone, nothing was reportedly stolen from Diagne's car.
Police drove to Modou Diagne's home to inform his pregnant wife, Batal, about the tragic news.
Diagne, who had worked for Uber for three years, had been a taxi driver for 15 years.
All those who knew Diagne spoke well of his gentlemanly character, humbleness and piety.
"I knew Modou Diagne personally," Kemo Barrow, a Gambian in Detroit told Kairo News. "He is a very hard working guy whose death has shocked all of us. We must not sit back and watch our good people being killed."
Diagne left behind a wife and three children.
The murders have energised members of Detroit's West African immigrant communities to meet at the Khadimu Rassul Foundation in Detroit at 8 p.m to respond to the murders. The Wednesday meeting, among others, will discuss educating taxi drivers with protection tools as well as demand full investigation into these cases.
Ends