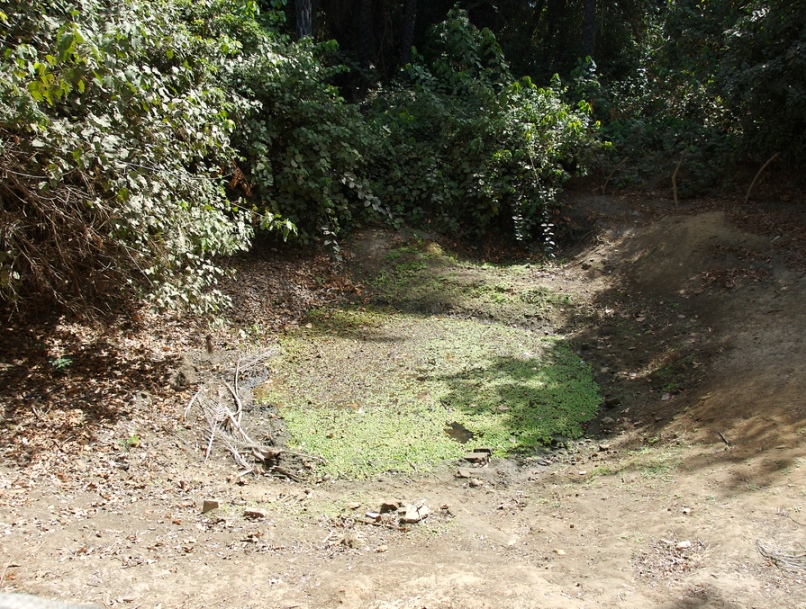 The death of a driver apprentice at Kartong sand mining quarry today has left some people wondering whether Mama Folonko is in the detail.
Alasana Camara died after he had lost his foot in an attempt to climb on a sand mining truck. The Wuli native fell under the truck which romped him to death.
The man in charge of the quarry expressed shock about the tragedy. Omar Jabang told Kartong Weekly News that deceased was known for being "respectful, humble and obedient."
Located 200 meters away from the highway on the south of Kartong village, Mama Folonko Sacred Shrine is one of The Gambia's three sacred sites with crocodiles. The head of the village instruct women to visit the shrine during crisis. The last visit took place during the recent mining crisis.
"Old women visited Mama Folonko to seek advice and support," said a Kartong native. "That tells you that my people meant business when our youths were mistreated, detained and torture. We don't know whether Mama Folonko is at work at the sand mining quarry. A fortnight ago, it was reported that fist fight took place at the quarry."
Kartong, one of the smallest villages in Kombo South, is inhabited by Mandinkas, Jolas, Karoninkas and Balantas. Despite its complex nature, Kartong people are known for their unity and oneness, especially in times of difficulty. "That's why when the sand mining crisis happened, people pursue different routes. Some even visited idols so we don't know whether this latest tragedy is the work of Mama Folonko or the idols," another resident added.
Ends