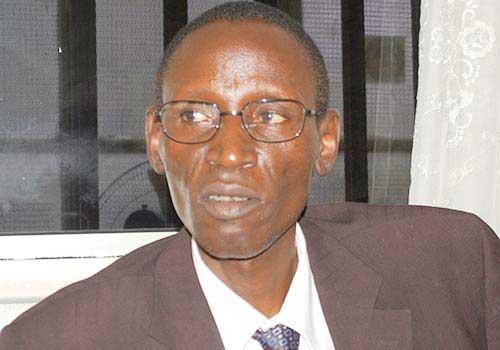 By Abdoulie John
The fate of more than The Gambia's 200 prisoners remain unclear, prompting sharp reaction from rights activists and politicians.
"Most of the high profile prisoners who were released from prison have been placed under surveillance. They need a clearance from the authorities to leave the country," a top security officer told this reporter under conditions of anonymity.
In his July 22nd address, marking the 21st anniversary of the 1994 military take-over, Gambian leader announced the pardoning of hundreds of prisoners, including former top army officers jailed for trying to overthrow his government. But the euphoria that followed the presidential gesture is melting away, as confirmed reports indicate that the released prisoners are being confronted with mounting challenges.
The President of Dakar-based human rights watchdog RADDHO Aboubacry Mbodji condemned the restrictions imposed by Gambian authorities on the 'pardoned' prisoners. "This is violating their fundamental rights," Mr. Mbodji said. " It is about time the government to issued an official list of former detainees who have been pardoned."
RADDHO boss called on ECOWAS, African Union, and United Nations to scale up pressure on Gambian leader Yahya Jammeh to stop inflicting brutality on his citizens.
Peoples' Progressive Party (PPP) leader Omar Amadou Jallow decried the authorities 'defiance and said this has shown the world the true nature of the regime."People should now understand that Gambia is under a dictatorship," he said.
He then blasted the Jammeh government for its efforts to gain cheap popularity over the pardoning of prisoners.
"Ghanaian President granted amnesty to 900 inmates, but did not use it as a propaganda tool. But we have seen how some of the prisoners were humiliated and paraded on State-owned Gambia television. This is an insult to Gambians' collective intelligence."
When asked why the released prisoners have been encountering constraints since the general amnesty, Deputy Director General of Prisons declined to comment. "I am on leave and I am not aware of that," Yahya Jarjue said.
abdouliejohn7@gmail.com
Ends