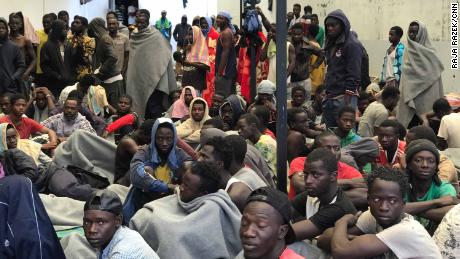 PEOPLE SAY THAT SLAVES WERE TAKEN FROM AFRICA. THIS IS NOT TRUE.
PEOPLE WERE TAKEN FROM AFRICA AND WERE MADE INTO SLAVES.
I want to inform the general public that, there will be a massive demonstration at the International Criminal Court (ICC) in The Hage on Friday the 15th of december 2017 between 15:00 – 17:00 to condemn black people being sold as slaves in Libya.
Our fellow black brothers and sisters getting sold in Libya and are made into slaves. Our brothers and sisters are beaten, rapes and kill in Libya.
This brutal, cruel and barbaric behavior in Libya must stop immediately.
How many days, weeks, months does the international communities needs to talk about this inhuman behaviour happening in Libya before taking an actions.
The Arab world are the greatest hypocrites you can ever see on this earth. Their Abrab brothers and sisters are brutally treating our brothers and sisters in Libya. They fully knows about it but they keep their moutrh shut. We are hearing from the ECOWAS, the AU, the EU and the UN condemning it. They are having various talks about it to find the solution, but you HYPOCRITES are keeping quite and pretending that nothing is happening. You may call yourselves a muslim but i'll not call you Arabs a MUMIN.
I am appealing to all the black brothers and sisters and our sympathisers to come and join this massive demonstration on Friday, the 15th of december 2017 at the International Criminal Court (ICC) in The Hague and condemn are brothers and sisters being made as slaves in Libya.
For more Information you can contact :
Lamin Saddam Sanyang: Tel 0654294166
Hon Demba Dem: Tel 0681841640
Or Alhagie Kijera tel 0619620082.
The venue of the demonstration will be :
Oude Waalsdorperweg 10
2597 AK, The Hague
The Netherlands.
Ends