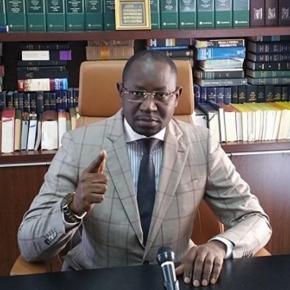 One of the Gambia's opposition coalition leaders has advised Gambians to "remain calm" because the country "cannot afford instability."
In a message posted on Facebook, Mai Ahmed Fatty who heads the Gambia Moral Congress, wrote that coalition partners are working round the clock to restore sanity.
Read below GMC leader's reaction to Yahya Jammeh's misguided televised statement disputing December 1st presidential elections. Mr. Jammeh had earlier lost the contest to the coalition candidate Adama Barrow.
"Remain calm. We are working round the clock to restore sanity. The world is with us. The Gambia cannot afford instability. Be assured that the will of our people shall not be disrupted. As the current custodians of public mandate, we know what we are doing. We ask that you retain confidence in our capacity to tame this transient storm. Yet, we must do all in our collective ability to keep the country united, stable, peaceful and loyal to the President-elect. We shall get over this, in one piece. Long live The Republic of The Gambia!"
Ends